MAJORCA
CAVES OF MALLORCA
---
Caves are natural cavities which form for a variety of reasons. In Mallorca caves form from limestone dissolving. Water plays the key role in their formation, dissolving the rock in a process that can go on for millions of years.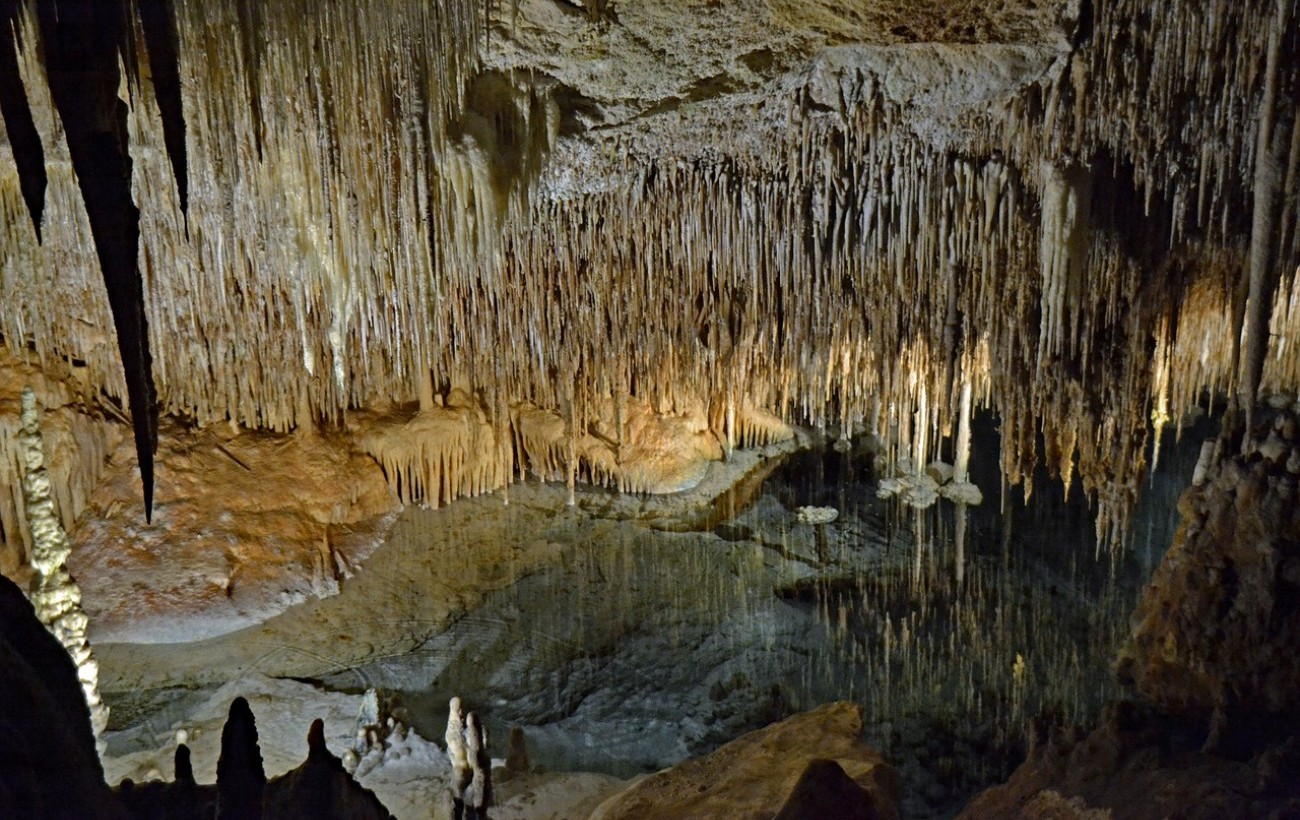 The water can also create formations, such as stalactite and stalagmite, through a process which is the opposite of dissolution. Furthermore, these formations are produced at a surprisingly slow rate, growing 2-3 cm every 4000-5000 years.
These geological processes have produced some amazing caves in Mallorca which are worth visiting.
Caves of Drach
Located at Canyamel, one of Mallorca's most beautiful beaches. During the guided tour you can admire the beauty of this spectacular place, and in particular an impressive 22-meter tall stalagmite in its Reina hall.
Cuevas del Drach.
In the municipality of Manacor, near Porto Cristo, we come across the Caves of Drach, a beautiful spot made up of 4 linked caves and a subterranean saltwater lake. Since 1935 classical music concerts have been performed in the Cuevas del Drach; check ticket prices on their website. Without a doubt one of the can't miss locations in Mallorca.
Hams Caves.
The Hams Caves are also located in Porto Cristo, and were discovered a little more than a century ago. The caves get their name from the hook shape of their formations, "ham" in Catalan.
During the visit you can enjoy the botanical garden and a time-lapse showing from the big bang until present day.
Caves of Campanet.
Discovered mid last-century, they are very important since fossilised remains of Myotragus balearicus were found inside of them, a prehistoric mammal endemic to the Balearic Islands.
Caves of Génova.
These caves are smaller than the previously mentioned ones. They are located in Génova, a rather unique neighbourhood of Palma that's famous for its caves and restaurants. The caves can be visited in summer via guided tours given to small groups.
Ask at your hotel's reception if you want to do these daytrips in Mallorca, enjoy a full day touring and finish it off resting in your room with a view of the sea.