LEISURE
THE BEST BEACHES IN MALLORCA FOR TAKING CHILDREN TO
---
If you're holidaying in Mallorca now or will be shortly, you'll surely have included in your list of things to do, a visit to some of Mallorca's best beaches. And if you're coming with your family or with youngsters under your care, you'll want to know which are the best beaches in Mallorca to take children to.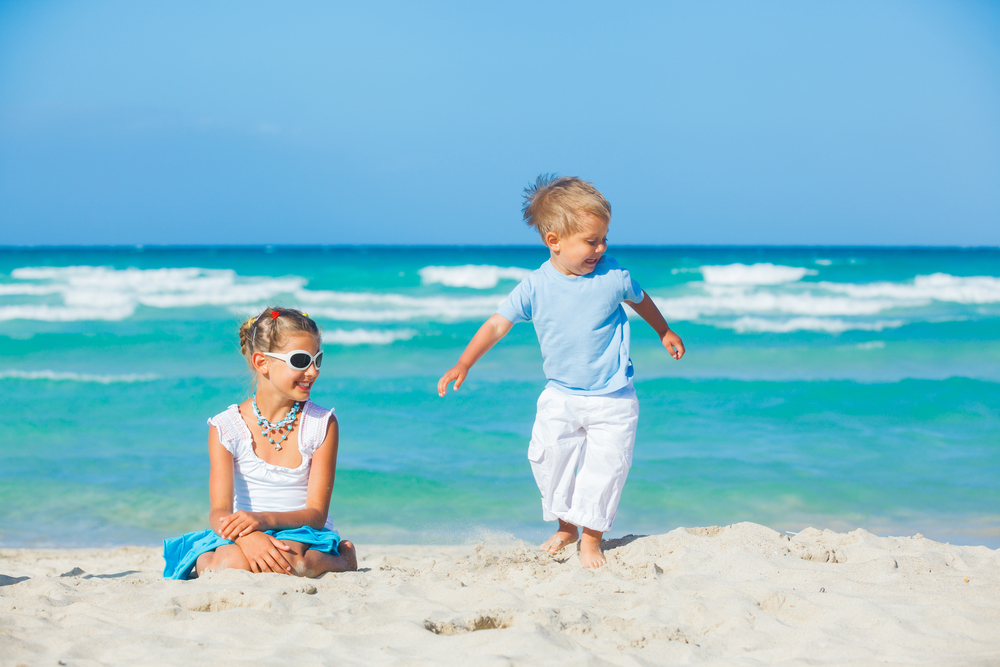 In this new Hotel Aya blog entry we run through with you the best beaches in Mallorca for families.
1. Playa de Palma beach
Right on the doorstep of our four-star hotel in Mallorca, stretching for over 4.5 kilometres, is Playa de Palma, a beach of fine white sand situated on the East coast of the city. It's a very accessible beach for children, with no climbing to do, since it's fairly level. Before you come to this vast sweep of sand there's a promenade restricted to vehicles, with cycle track, palm trees, shops and restaurants, and young people can often be seen on the beach doing watersports.
It's easy to get onto and has excellent connections with the city centre.
2. Ca'n Pere Antoni
Just below where Mallorca Cathedral stands is Ca'n Pere Antoni, an urban stretch of sand gently lapped by waves near the centre of the capital. It's an ideal beach to take children or youngsters to. You can get there on foot from the city, by bicycle (along the cycle track that runs all along the city's waterfront from Playa de Palma beach), by public transport or in your own vehicle, since you can find parking spaces on the outskirts of the city.
3. Ciudad Jardín
Also very close to our hotel in Playa de Palma is this sandy beach, gently sloping and with very little surf (thanks to a breakwater which reduces the impact of the waves, making this beach one of the safest to take small children to). Another of this beach's attractions is the children's play area located on the pedestrian thoroughfare that you come to before you get onto the sands. Very easy to get to, it's ideal if you're travelling by car, since you can easily park in the surrounding area. The nearest bus stop is half a kilometre away. There's also a cycle track.
4. Alcúdia Beach
Alcúdia Beach, in the North of Mallorca, is the Balearic Islands' longest beach. Situated in Port d'Alcúdia, it's a vast sweep of fine white sand stretching for almost 7 kilometres. It's also the most accessible and safest beach in this part of the island, ideal for bathing in the sea with children. It shelves down into the waters at a very low gradient, hence it's lapped by tiny, gentle wavelets.
With over 200 beaches in Mallorca, it's easy to pick one to suit you and your family. But since we prefer that you spend your time with your toes in the sand, rather than locating a beach in the first place, here you have our shortlist of ones we think will go down well with small children.
If you're looking for a more tucked-away beach, you can take a look at our special selection of the 5 best beaches in Mallorca.
And remember that if you need to hire a car so you can do your own tour of the best beaches in Mallorca, you can ask for help at the reception of our hotel in Mallorca.