SPORT
CYCLING IN MALLORCA: ROUTES YOU CANNOT MISS
---
Cycling in Mallorca is a luxury within everyone's reach. The island's weather is enviable, with a pleasant average annual temperature and an overall low rainfall. Plus, the airport offers excellent aerial connections with Europe's main cities.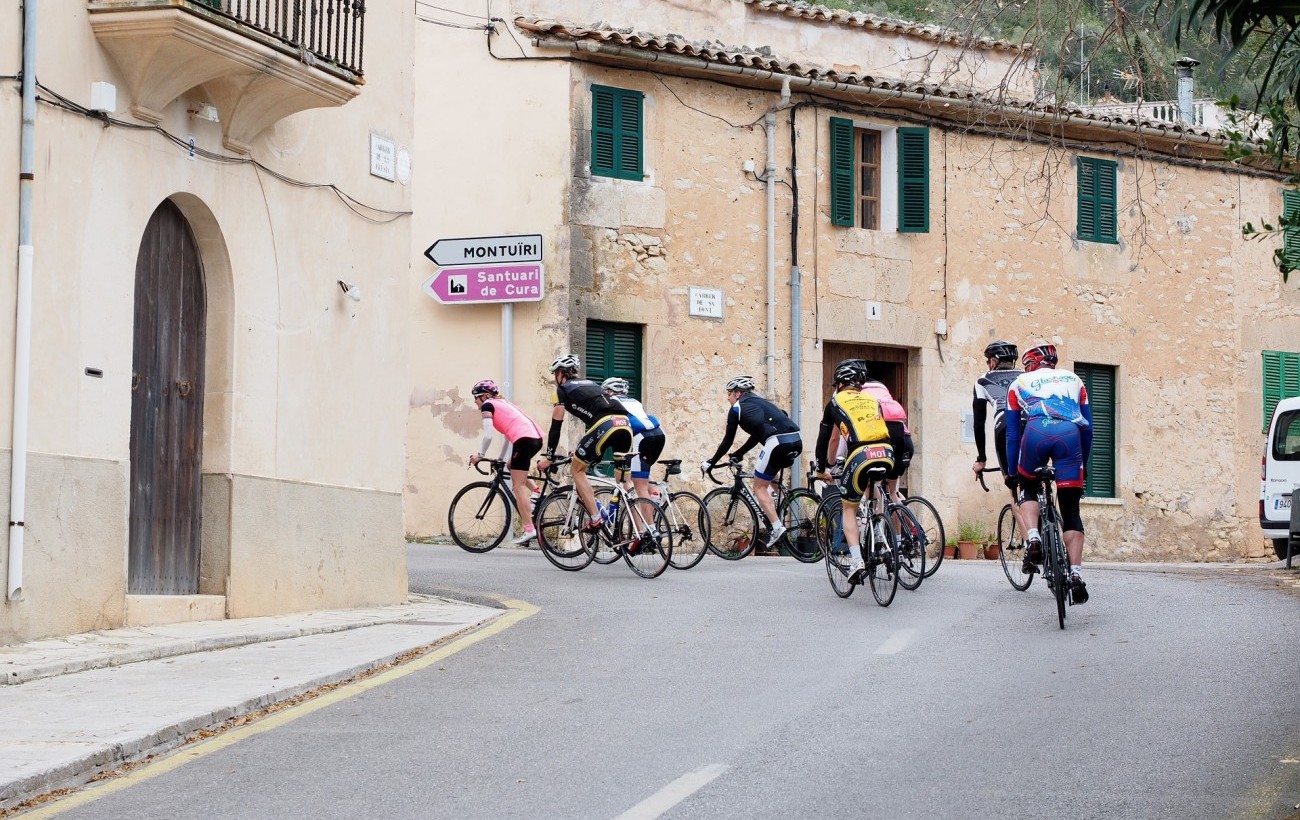 Regarding the island's terrain, Mallorca counts with all locations necessary for cycling professionals and enthusiasts to enjoy a variety of topographical accidents; from the plains of Pla de Mallorca and the smooth hills of the central-eastern part of the island, to the hard liffs of the Tramuntana mountain range and the cycling route of the port of Valldemossa. It also counts with interesting gastronomic cycling routes for food lovers.
Cyclists will find 1450 kilometres of road cycling in Mallorca, with routes for all tastes.
These are some of the best cycling routes in Mallorca.
Puig de Randa
The ascent up Puig de Randa is a classic Mallorca route that begins in Playa de Palma. It's a circular 50km-long route that can be completed within 3.5 hours. Puig de Randa is a 543-metre-high hill. At the top you will enjoy some spectacular views of the island and find a restaurant and picnic area in which to regain your strength before heading back down.
Cabo Blanco
The second route we want to recommend takes you south-east, crossing cape Blanco and the marina of Llucmajor. This is the longest route – almost 90 kilometres long. It is mostly flat and surrounded by beautiful landscapes. It's important to take into account that it crosses many narrow roads without shoulders, during which cyclists must exercise extreme caution.
Sa Calobra
The engineer Antonio Parietti designed this spectacular road at the beginning of the last century and it is considered his masterpiece. It consists of a meandering 10km-long road with a 700-metre slope that connects Sa Calobra with the MA-10, the road that crosses the Tramuntana mountain range. This is perhaps one of the best cycle routes in Mallorca, if not the best. Remember that it is a touristic road, so it's better if you avoid rush hours.
The Aya Hotel, your hotel for cyclists in Mallorca, offers wonderful facilities for your team. Furthermore, by contracting the Easy Tours package, you will receive a free cycling route map. What are you waiting for?