MAJORCA
COME AND DISCOVER EASTER IN MALLORCA
---
You've probably seen Spanish Easter processions many times on television. But do you know exactly what they are and what they mean?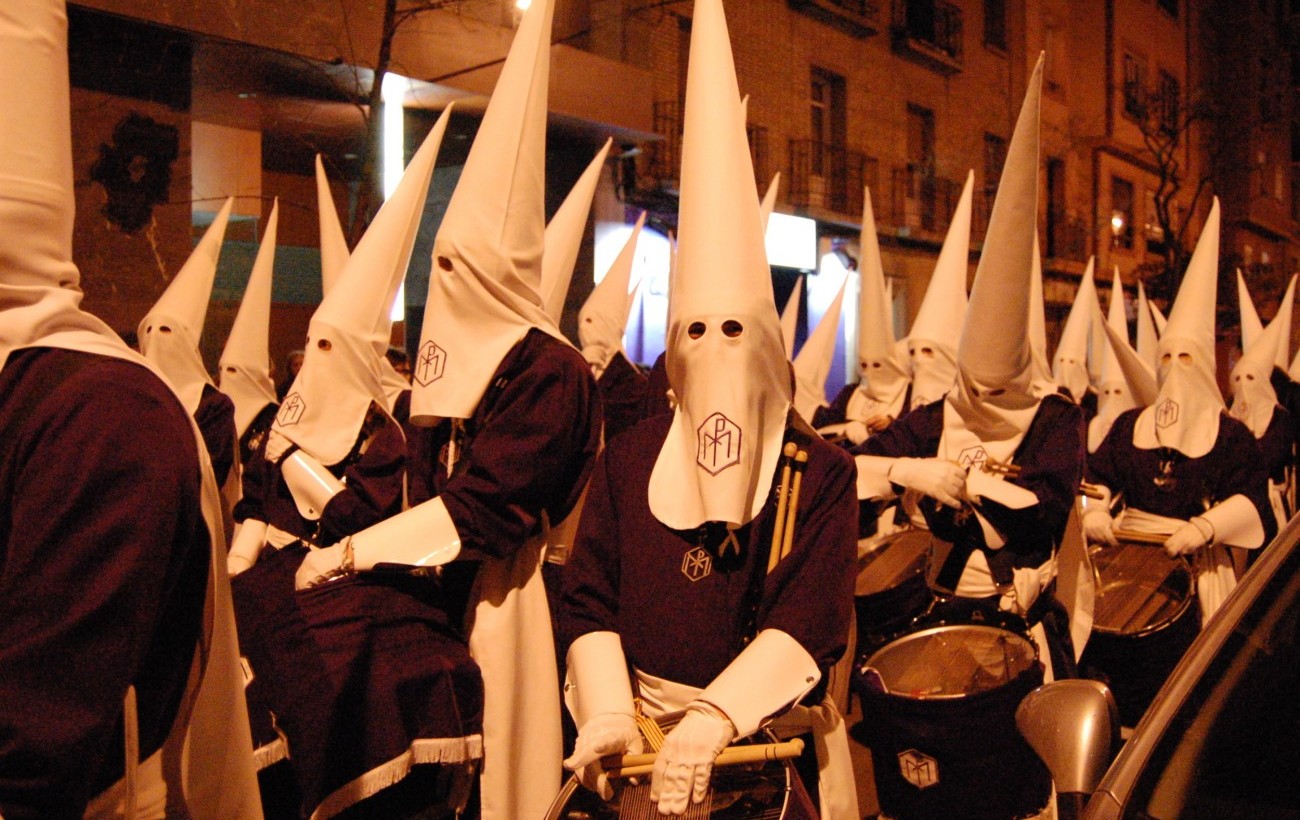 Easter, also known as the Holy Week, is the annual commemoration of the passion, death and resurrection of Jesus Christ. It is a traditional Christian holiday, but since it involves days off work it is celebrated by nearly everyone.
Over this period people gather together to have meals and share family activities. Processions are held in the streets, in which groups of hooded people (cofradías, in Spanish) march with religious images (called pasos) carrying crosses and candles, as a representation of the Passion of Christ.
These eye-catching hooded figures are known as Penitents or Nazarenes. Their outfit is reminiscent of the days of the Inquisition, when people punished for religious reasons were publicly humiliated by being obliged to wear a cloth covering their torsos and cones on their heads.
These days the Penitents still wear these clothes as an Easter tradition and a celebration of Spain; but it has nothing to do with punishment.
Although there are processions throughout Holy Week, the most important and popular are celebrated on Thursday and Friday, days when the crucifixion and death of Jesus Christ are commemorated.
Especially striking is the procession held on Easter Sunday morning, when the figures of the risen Christ and his mother, Mary, are reunited, with a choir or orchestra in attendance.
You will see Easter processions in many parts of Mallorca, although some of the most impressive are the ones in Palma, Felanitx, Pollença and Arta. You can learn more about how Easter is celebrated in Mallorca (Spain) and its processions here.
If you come to Mallorca at this time of the year, we encourage you to try some of the typical recipes: panades (the local version of sweet and stuffed lamb pasta), robiols (sweet pastry filled with a crescent shape) or crespells (sweet pastry with various shapes as stars, hearts, etc.).
The dates of the festival are not fixed, and every year Easter is celebrated on different days according to the lunar calendar. This year we will hold the festivities from March 30 to April 6.
Whether you are a believer or not, Holy Week in Spain is a spectacular visual, sensory and culinary experience that is not to be missed. Make your reservation now, and enjoy some sunny days in Mallorca.