Restaurants, AYA Seahotel - Adults Only in Playa de Palma
---
At AYA Seahotel - Adults Only we offer you three different gastronomic options: our fun and modern Canaya Restaurant, the varied Senaya Restaurant and our refreshing Pool Bar right next to the swimming pool.
Three delicious options designed just for you!
CANAYA RESTAURANT, AYA SEAHOTEL - ADULTS ONLY IN PLAYA DE PALMA
Absolutely delicious gastronomy
---
At our restaurant Canaya, you'll find a refreshing, youthful and fun gastronomic option for your meals. The menu includes everything from a variety of gourmet salads, starters, tapas to share and delicious llonguet rolls to the best quality meat and fish. Healthy local products prepared to surprise you.
Have a look at the menu for the restaurant Canaya at AYA Seahotel - Adults Only and get the entire experience.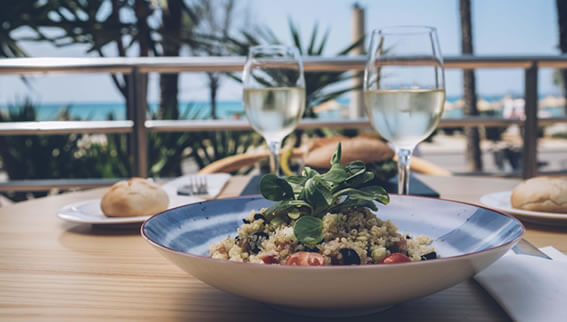 CANAYA
FOOD
Try the best a la carte dishes, made with fresh and natural products in an idyllic setting overlooking the sea. Start your day off full of energy! There are vegan options too!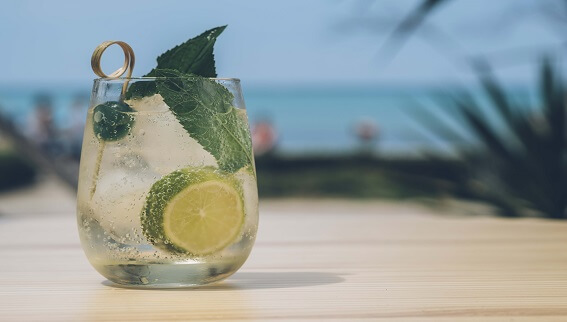 CANAYA
DRINKS
Enjoy some delicious dishes served with the best wines on the beachfront terrace.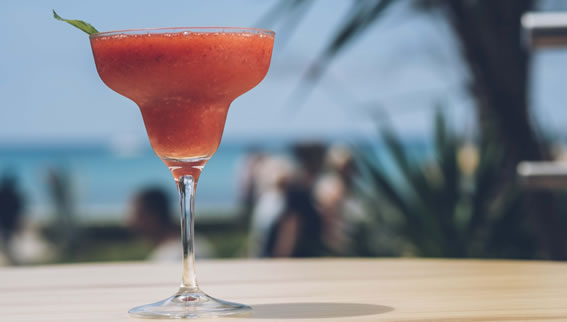 CANAYA
COCKTAILS
Finish off your day overlooking the sea, enjoy a delicious cocktail made by our expert barmen. Disconnect and relax with the best sunset views!
SENAYA RESTAURANT AND POOLBAR
SENAYA RESTAURANT
Start your day off on the right foot with our varied and delicious buffet breakfast where you'll find a wide range of products for all tastes. Plus, we prepare delicious smoothies and natural juices daily for those who like to start the day off full of energy.
In the evening, half board guests can enjoy our "a la carte" menu where they can taste delicious dishes with privileged views of the sea.
BUFFET BREAKFAST

Opening hours:

7:30 a.m. - 10:30 a.m.
 
POOLBAR
Take a break and have a drink at the Pool Bar! We offer a large variety of soft drinks and liqueurs as well as a selection of snacks if you get a bit hungry after a dip in the pool.
Enjoy a fun and refreshing atmosphere in this little oasis!
Hours: 11:00 a.m. - 7:00 p.m.