AYA Seahotel
A New Direction
---
AYA Seahotel, beachfront in Playa de Palma, has been a local milestone since its construction in 1963.
Our family-like, up-close exquisite service made the hotel a leader and continues to be a reference today in Playa de Palma.
The year 2018 marks a new point in the history of AYA Seahotel,
with the 180º comprehensive reforms that have turned it into a modern and cosmopolitan hotel in a privileged location.
SERVICES AT AYA SEAHOTEL
Take advantage of the endless number of perfect services for a perfect stay while on holidays on Majorca.
We not only have leisure areas at this youthful and completely reformed hotel like two restaurants,
a pool bar and an incredible garden and swimming pool but also an extensive additional offering
with bicycling tours and outdoor yoga classes. You'll also find luggage storage, car and bikes for hire,
multilingual reception and a concierge service with the possibility of booking restaurants, tickets for shows and much more. We also offer the Late Check-Out option as per availability.
Moreover, AYA Seahotel is completely adapted for people with reduced mobility as it features ramp entrances, a lift, adapted rooms and an accessible pool.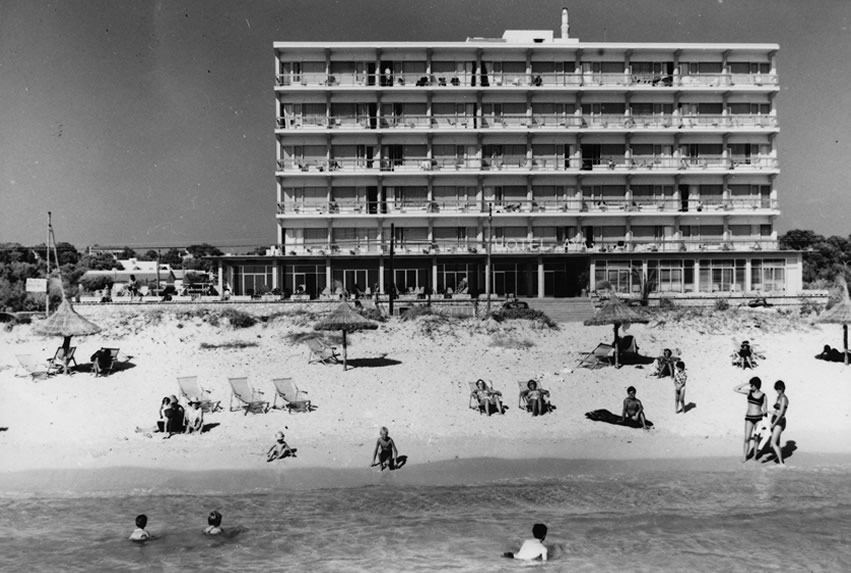 DISCOVER OUR HISTORY
It all began the day Antonio and Apolonia decided to open a hotel on Majorca in 1963, with a name that would represent their union. AYA. Since then, the Mediterranean essence has given way to completely modernised facilities all while maintaining the family hotel charm.
1963. The start
Antonio and Apolonia created the AYA Seahotel, laying the foundation for a family business model with a futuristic vision.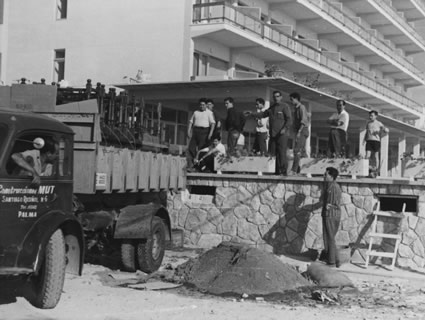 1968. Expansion
Thanks to the success of those first years and a desire to keep growing, AYA Seahotel was expanded with the construction of the side wing.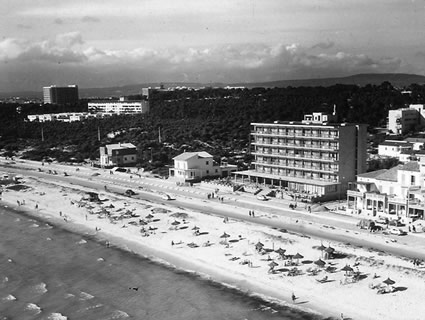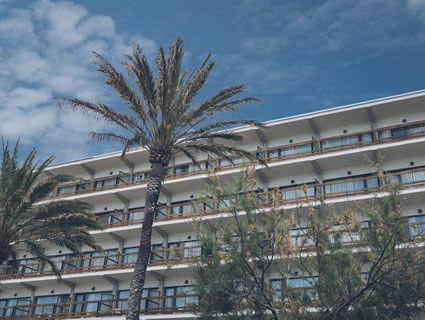 2007. 4 Stars
AYA Seahotel received 4 stars in recognition of their professionalism, desire to innovate and exquisite service.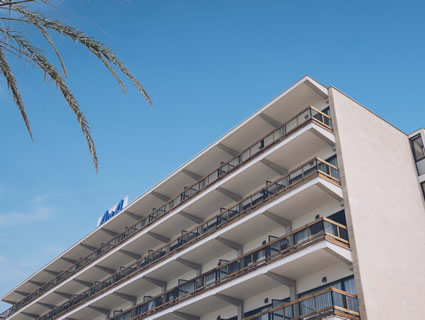 2018. Comprehensive Reforms
The hotel image was completely updated with comprehensive reforms in the building, adapting it to the new times and our customers' needs.