GASTRONOMY
ENSAIMADA FROM MALLORCA, MUCH MORE THAN JUST A DESSERT
---
Ensaimadas are one of those things that needs no introduction. You might wonder whether they are of the salty or sweet variety, but what everyone knows is that they're from Mallorca, and over time they have become representative of the island.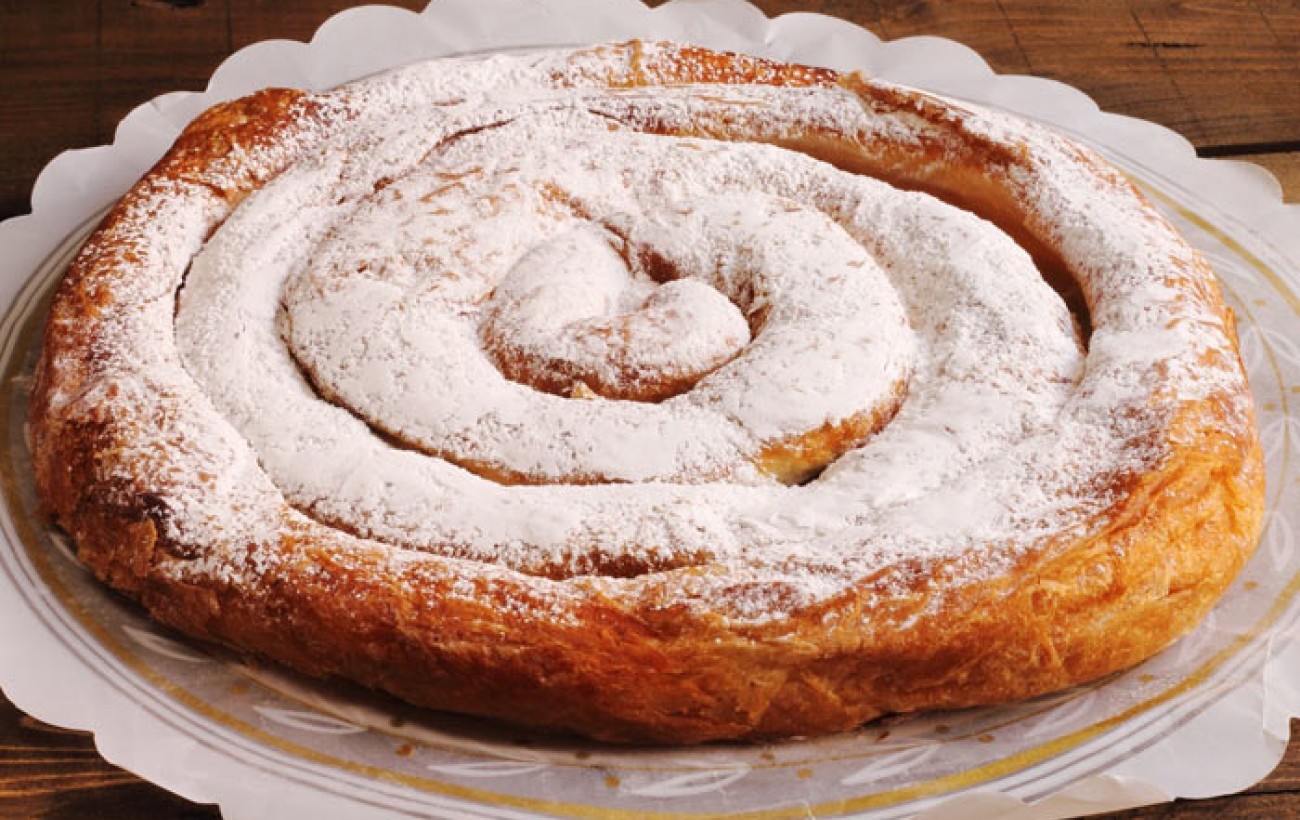 However, if you still have the question of 'what exactly is an ensaimada' on your mind, we can tell you that it is a special Mallorca pastry made from wheat flour, sugar, eggs, and the ingredient that gives its name, lard, which in Catalan is called "saïm".
If there's anyone wondering how to make ensaimadas, we don't want to discourage them. Although the mallorcan ensaimada recipe may seem simple, the preparation technique is only mastered after much practice, and that is exactly why the many places where the food is prepared on the island are valuable.
Anytime is a good one for eating this Mallorca cake. It unintentionally has become the crown jewel of Mallorcan breakfast foods, it turns snack time into a special occasion, and is one of the best desserts for topping off a meal or dinner with friends. In addition, as it goes well with almost anything, so take advantage and enjoy great Mallorcan ice cream next to a delicious piece of ensaimada and you will understand what we are talking about.
On the other hand, ensaimada is one of the most versatile desserts we can imagine, and it can be presented in countless ways. We have simple ensaimadas, (known as plain ones), and stuffed ensaimadas. From the stuffed ensaimadas, the most traditional are angel hair, flamed cream, whipped cream and chocolate. Yet we are forgetting one kind, ensaimadas with apricots, which instead of using the fruit as a filling, are decorated with it. However, that's not all, this Mallorca pastry not only works when sweet, it can also work great with salty ingredients such as sobrasada, which is combined with the sweetness of glaced fruits on the famous ensaimada eaten at carnival, the ensaimada of tallades.
We have already said that the ensaimada knows no bounds, and the imagination of our bakers doesn't either, so we find a wide range from delicious white chocolate and nut ensaimadas, to ones with roasted peppers or even sobrasada with honey. Little remains to be said. Well, there is one thing... bon appetit!