CYCLING
CYCLING IN MAJORCA: PORT OF VALLDEMOSSA
---
Do you want to discover Mallorca's cycling routes? Would you like to glide across its most beautiful spots?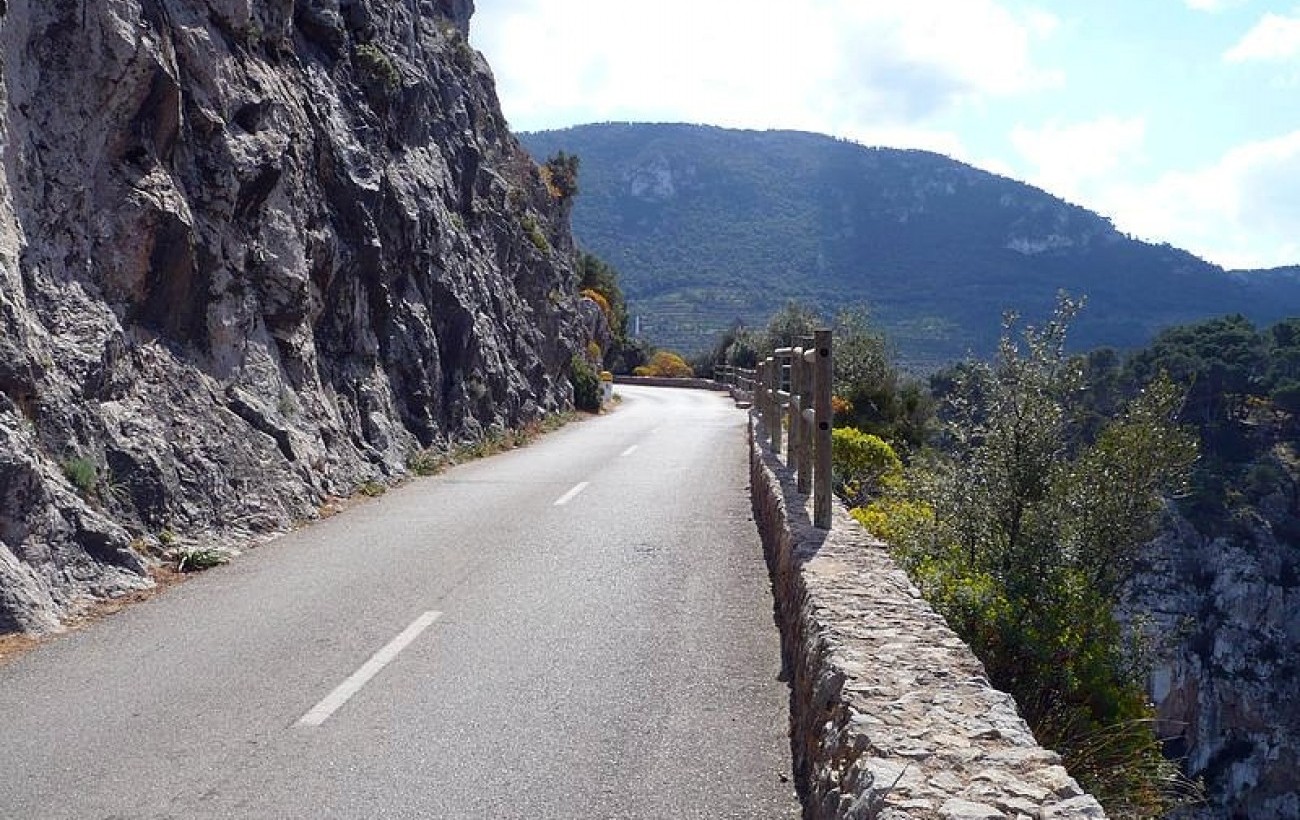 Hotel Aya, a renowned cycling hotel in Mallorca, works hand in hand with Easy Tours, the experts of the island's cycling sector. Join one of their guided tours and discover every corner of Mallorca that you choose.
Today we present one of the most beautiful cycling routes in Mallorca: Port of Valldemossa.
It is one of the medium difficulty cycling routes in Majorca, and its main attractions are the beautiful landscapes it takes you through. With a length of 60km and a total of 1,166m uphill, it takes about 3 hours to complete.
Are you ready? Let's get started! The tour begins in the Can Valero industrial area in Palma de Mallorca, where our cycle routes takes you to the start of the MA-1041 road to Puigpunyent. Once we get to the village, we begin the ascent to es Grau (468 m) going through the Ma-1101. From the top of es Grau, we can take in a beautiful view of Puigpunyent.
We then descend until reaching the junction with the Ma-1100, where we find the farm La Granja de Esporles, an old traditional Mallorcan house from the 10th century. After this point, we look for the Ma-10, the road that traverses the whole Tramuntana Mountain Range, and begin a new ascent to Coll den Claret (476 m). While riding uphill it is worth enjoying the breathtaking views of the Bay of Palma.
Before getting to Valldemossa, a turn to the left leads down to the Port of Valldemossa. The road is winding and with an average gradient of 10%, an aspect to take into account for the return.
Back on the Ma-10 we will continue to Valldemossa, a village well worth visiting where you can try its famous "coques de patata" (potato sweet bakes). Once fully recovered, we take the Ma-1130 to Palma to finish the trip and go back to the hotel.