AYA SEAHOTEL
PLAYA DE PALMA AND THE AYA SEAHOTEL: 60 YEARS OF TEAMWORK
---
Majorca is the favourite Mediterranean island for the Germans. This year, Majorca will have welcomed nearly 8.5 million visitors and, of these, almost 3.5 million came from Germany. Part of these three and a half million tourists stayed in our resort: Playa de Palma – El Arenal, the most famous tourist destination of the Balearic Islands thanks to Ballermann 6, Schinkenstrasse and others.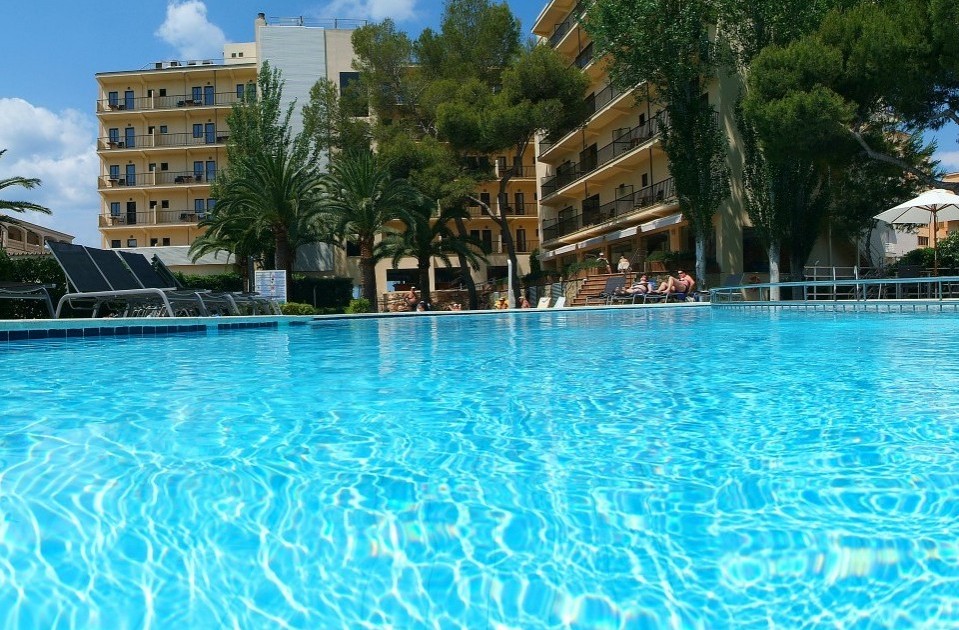 It all started 60 years ago with the tourism boom and the opening of family run hotels like our Hotel Aya. At first, most hotels were 2 stars but these gradually were upgraded to become 4 star hotels, as in our case. Back then, streets and roads were not paved, and donkey carts roamed the coast. The pioneer hotels in Majorca were surrounded by dunes and pine forests. If we ask Majorcan people, who lived at that time, how was the road to the capital, Palma, they would tell us that it was very, very long. How has everything changed in 60 years!
Nowadays, there is a modern tourism infrastructure and the hotels provide today's tourists with all the comforts they require: direct public transport links with the International Airport of Palma de Mallorca (PMI), a fine white sandy beach with turquoise sea, nice rooms and well prepared meals at the hotel as well as a wide variety of entertainment and services.
The Hotel Aya is located next to Palma Aquarium, the aquarium with the deepest shark tank in Europe, and Aqualand, one of the largest water parks on the continent, with more than 15 slides and attractions that are ideal for cooling down in the summer. Golf courses, including Golf Puntiró, are also a short distance from the hotel.
In addition, sports enthusiasts will find their place at Playa de Palma and the Hotel Aya, as in front of the hotel there is a 5 Km long seafront promenade, with a permanent view of the capital, Palma de Mallorca, and perfect to go out for a run, cycling or training. Moreover, the main cycling routes on the island are easily accessible from the Hotel Aya. Majorca is an island with a wealth of cycle routes, with different stages and levels of difficulty.