SPORT
GO STAND UP PADDLEBOARDING AT PLAYA DE PALMA!
---
The placid waters of Playa de Palma beach have become a favourite spot in Mallorca for practising watersports. In recent years, one of the most popular watersports amongst both tourists and locals has been stand up paddleboarding or SUP.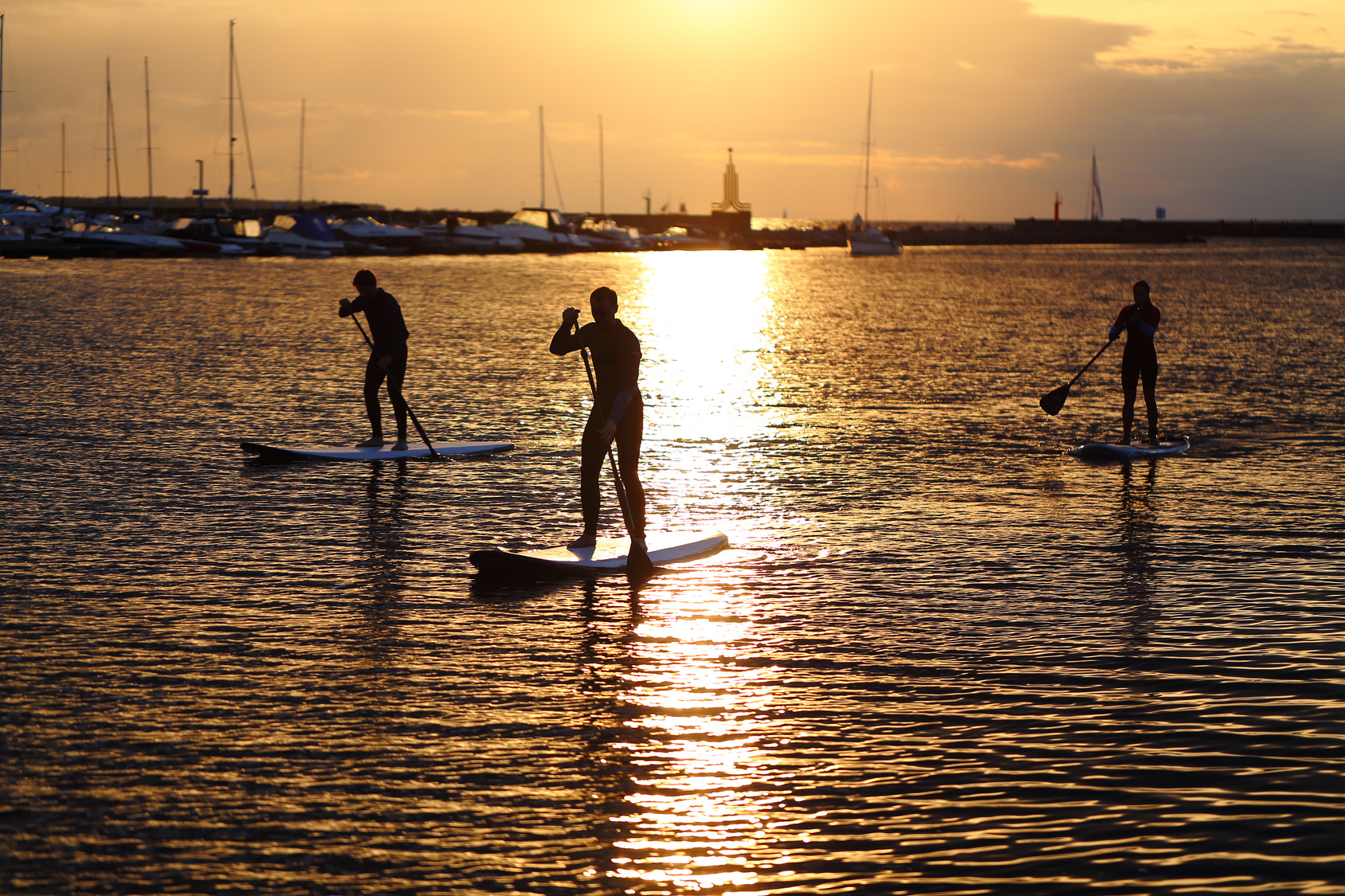 Stand up paddleboarding is a sport where you stand on a large board and paddle yourself along. It's different from surfboarding in that you can get by without any waves; if the sea's calm you can still enjoy a relaxing ride with the help of your paddle.
Because it's easy to learn, suitable for all the family, and can be practised all year round, stand up paddleboarding has become one of the most popular modes of surfing at the present time.
Most stand up paddleboarding activity takes place in Can Pastilla, just 3.5 kilometres from our hotel in Playa de Palma, where you'll find two of the best specialist SUP centres.
El Niño Surf Center was the first centre in Playa de Palma to specialize in this sport. It has a wide selection of gear to buy and/or hire, and runs courses of every kind. What we like best of all are its fun group activities, amongst which you'll find excursions, races, and the chance to hire a giant SUP board on which you can paddle up to 10 companions at a time.
Close by is Bona Ona Mallorca - Stand Up Paddle & Café Bar. The first thing you'll catch sight of is its terrace fronting onto the beach. They offer courses, excursions and kit hire, in addition to a very pleasant ambience. It's famous for its special activities including excursions by moonlight and themed parties. To find out what upcoming events are planned you can read its blog.
Can Pastilla's very easy to get to: you've only to catch a number 15 or 25 bus, run by Palma Municipal Transport Company (EMT), which pass the stop at "Balneario" (Beach Bar) 4, just a few minutes from the Aya Playa de Palma hotel, every 15 minutes.
If you want more ideas for enjoying the water at Playa de Palma, take another look at our Leisure and Water blog entry, or simply explore the advantages of being in a spa hotel.