SPORT
HIKING IN MAJORCA: THE DRY STONE ROUTE IN THE SERRA DE TRAMUNTANA
---
Majorca is renowned for its fabulous weather, some of the most spectacular beaches in the Mediterranean and a cultural, gastronomic and leisure offer that makes it a holiday option that goes far beyond the concept of sun and sand.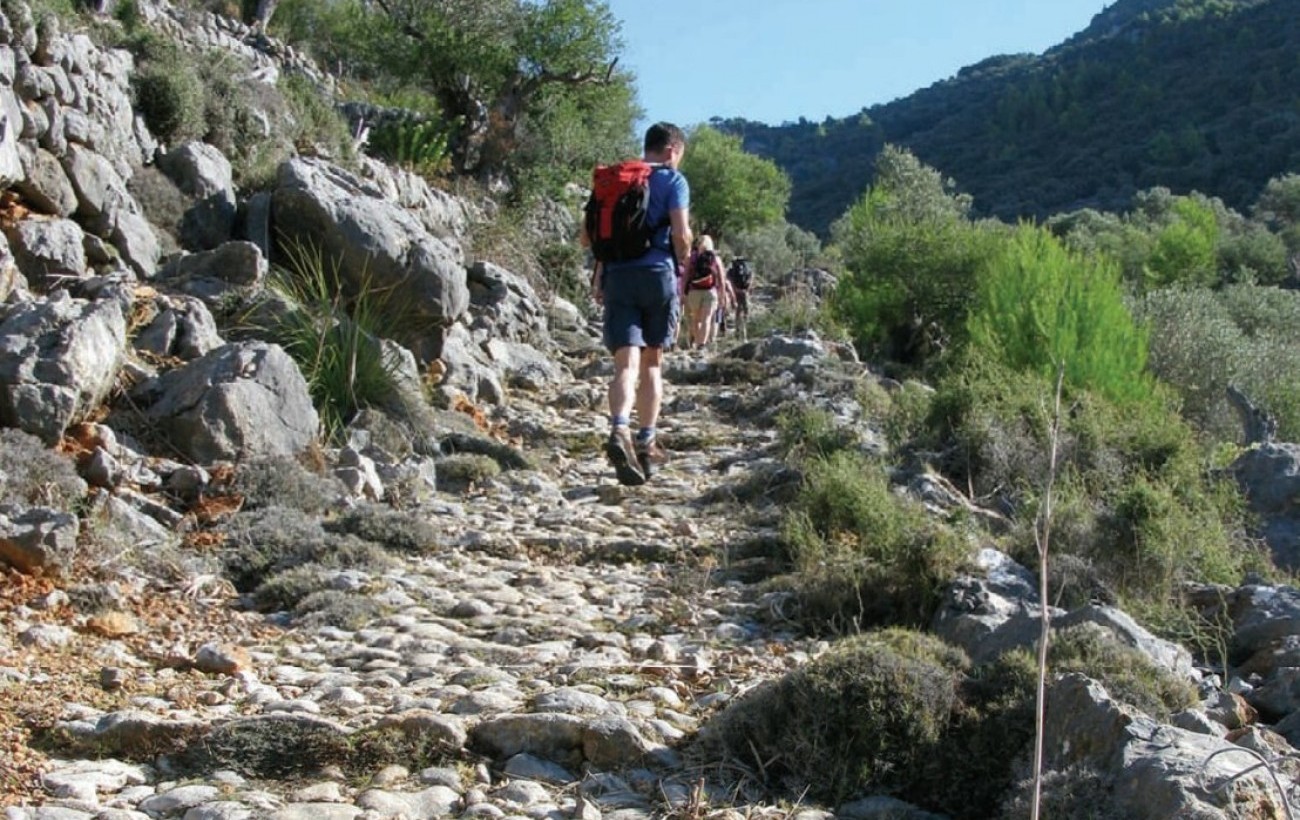 The Serra de Tramuntana mountain range is the setting for another lesser-known side to Majorca. Declared a UNESCO World Heritage Site in the Cultural Landscape category in 2011, it covers 90 kilometres in the north-west of the island. This mountain landscape is home to the cultural melting pot that has characterised our land throughout history, and an example of how man can find the delicate balance between his production needs, the use of natural resources and the protection of the environment.
Yet these mountains are also the backdrop to breathtakingly beautiful routes and trails of priceless cultural value, and well worth a recommendation from any sports hotel. Trails and tracks that lead us to places with their own unique history, taking us back in time to the days of the Moors, or giving a fascinating insight into the comings and goings of smugglers. Many of these routes are bounded by marges - dry stone walls.
The Dry Stone Route (GR 221) reveals the sites built along the ancient paths defined by the marges and that have recently been restored. It is an accessible route suitable for hikers of all ages and ability and can be followed at any time of year. With a total of 271 accessible kilometres, it is divided into 8 stages and 4 options that open up the main route to other areas on Majorca:
Stage 1: Port d'Andratx - la Trapa
Stage 2: La Trapa - Estellencs
Stage 3: Banyalbufar - Esporles
Stage 4: Esporles - Can Boi
Stage 5: Can Boi - Muleta
Stage 6: Muleta - Es Tossals Verds
Stage 7: Es Tossals Verds - Son Amer
Stage 8: Son Amer - Pollença
The Consell de Mallorca (Majorcan Council) has a website providing full details of the route, its stages and optional trails; how to get from your hotel in Playa de Palma; and all the information you need to enjoy this route, just as the Majorcans have done for so many years.