MAJORCA
5 AMAZING FACTS YOU DIDN'T KNOW ABOUT PALMA DE MALLORCA
---
We want to take you on a unique trip through what's truly authentic about Mallorca: the Mallorca that you won't find in any guidebooks. Today, we're off to the capital city of Palma, and we'll let you in on some interesting facts that even some of the locals don't know about. Do you know any Mallorca fun facts?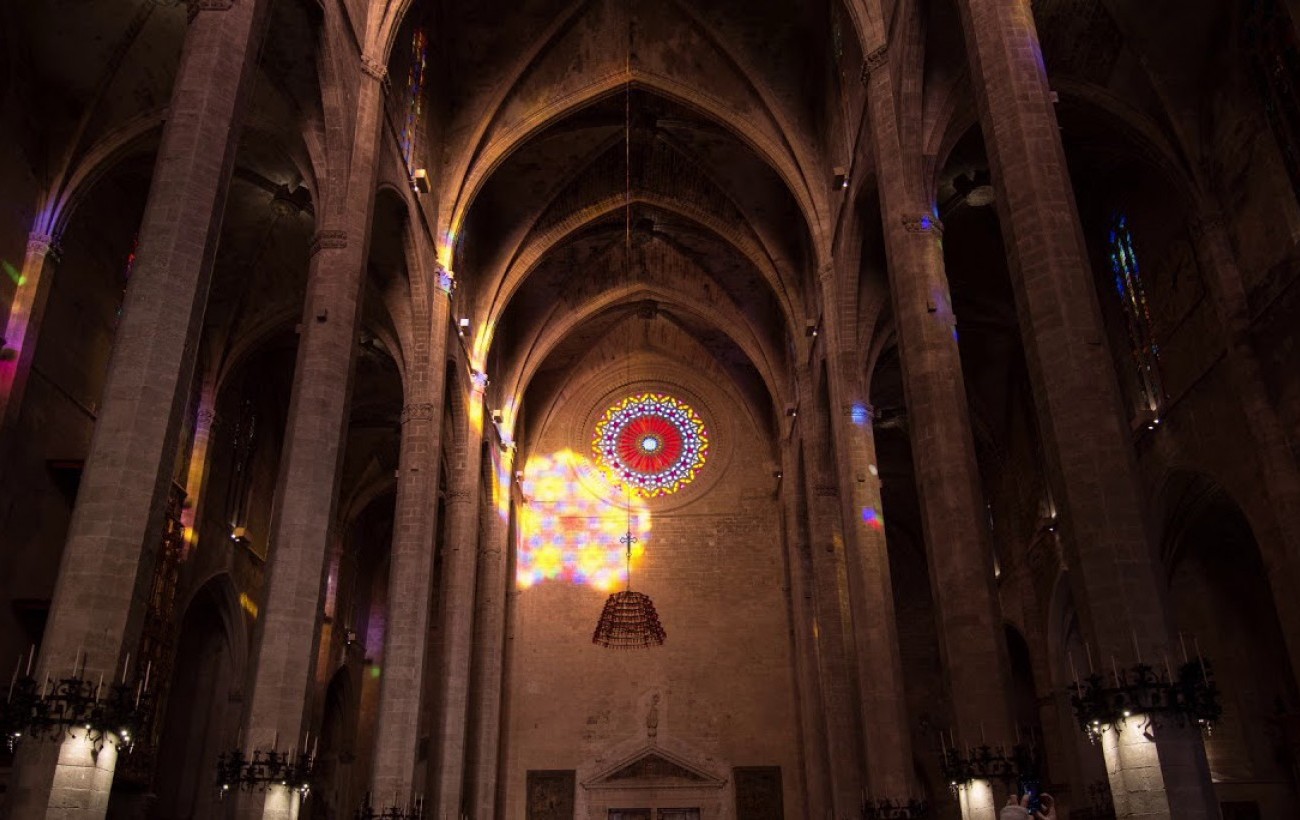 A one-of-a-kind rose window
A visit to the Catedral de Mallorca is a must, so make a note of these Palma Cathedral facts to surprise your fellow travellers. Did you know that the Cathedral's 13m-diameter rose window is the largest gothic rose window in the world? What's more, on the 2nd of February and 11th of November, this rose window becomes the star of the show in the well-known Espectáculo del ocho, and thousands of people get up early to make sure that they don't miss it.
A circular castle
Another of the things to do in Palma you can't miss out on is a visit to Bellver Castle. If you go, you'll find out that this is the only circular castle in Spain, and the oldest of its kind in Europe. Not bad, right? In addition to these Majorca tourism facts, its name means "good view" and it's particularly fitting, as the castle has one of the city's most beautiful views.
El faro de Porto Pí
This lighthouse is close to the Port of Palma and is the third-oldest operational lighthouse in the world, after the Torre de Hércules and Genoa's Lanterna. If you're a fan of these guardians of the coast, we recommend taking a look at our post on lighthouses in Mallorca that you just can't miss.
Visit the whole of Spain without leaving Palma
The Son Espanyolet area is home to the Pueblo Español, an open-air architectural museum where you can see a sample of some of Spain's main characteristics and monuments. The perfect place to discover Spanish culture facts, right?
The city of sundials
Palma hides a surprising number of sundials in its streets. If you're heading towards the centre, not far from our hotel you'll find a number of them, such as on the promenade, in the Parque de la Mar or the Muelle Comercial, but there are many more to be found. Can you find them all?
We hope that you've enjoyed these Palma de Mallorca facts. Do you know any others? Will you let us know on Facebook?