MAJORCA
THE MOST PICTURESQUE VILLAGES IN MALLORCA
---
Discover true Mallorca by visiting some of its charming villages. We'll tell you the best places to go in Majorca, the ones you won't want to miss out on.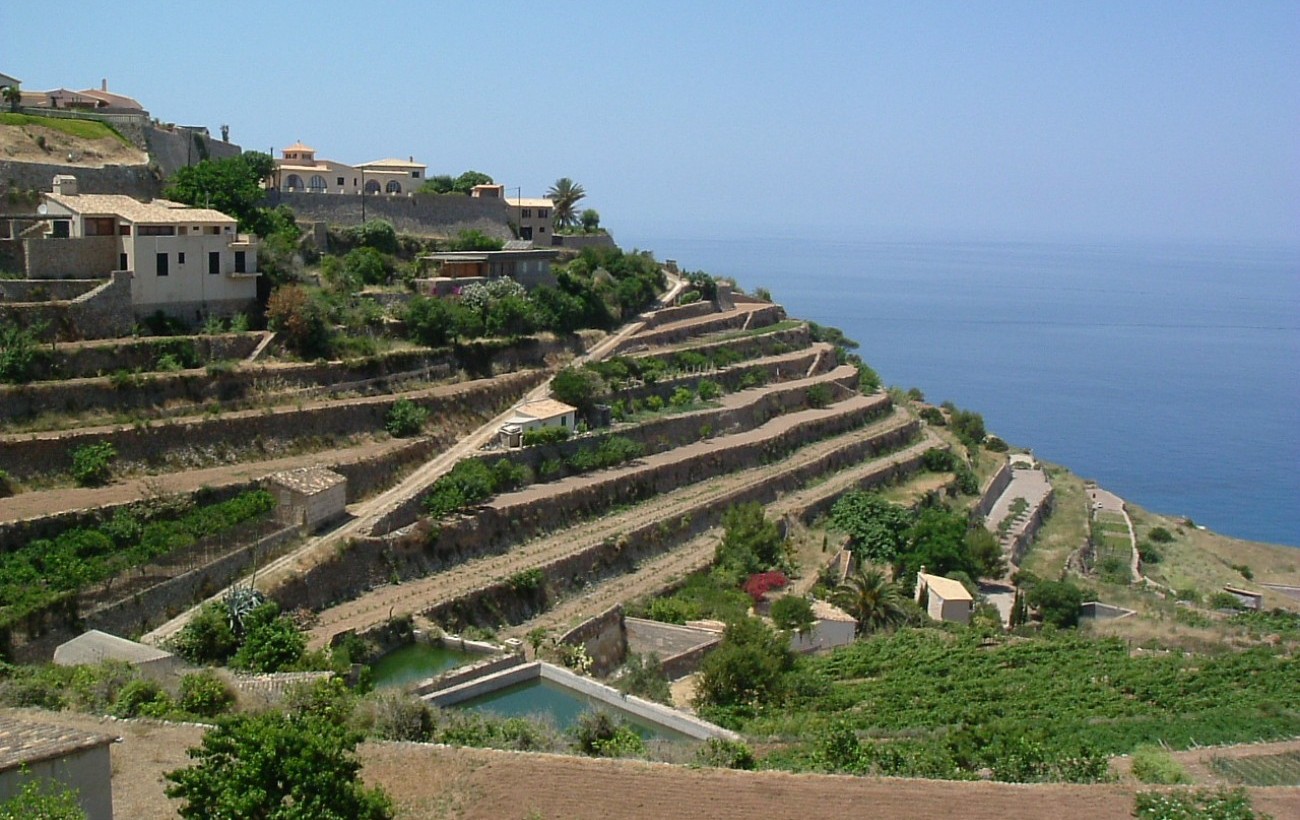 Banyalbufar
Located in the Sierra de Tramuntana, for many Mallorcans it's one of their favourite villages. The landscape, featuring terraced fields and a marvellous view of the sea, is where its true charm lies. They grow Malvasia grapes there as well as the famous Ramallet tomatoes, we recommend trying the local fruit of the land before leaving. If you like trekking, you can go for a walk to Esporalas, another pretty village in Mallorca, it's a simple well-marked route that you're sure to enjoy.
Pollensa
Without a doubt, this is one of the Mallorca villages to visit. Discover festivals, markets and gorgeous places in Pollensa, you're guaranteed to fall in love with it! It's a town with a culture that is both unique and fascinating at the same time.
In the surrounding area you can visit places like the Fomentor peninsula and the stunning Cala San Vicente.
Capdepera
Located on the far eastern part of the island, its walled fortification is one of the most emblematic parts of the historic village. Going for a walk inside its walls will take you centuries back into the past.
One of the most beautiful caves in Mallorca is found in the municipality of Capdepera, at Canyamel, a paradise-like white sand beach with crystal clear water. It is similar to others in the area such as Cala Agulla, Cala Mesquida, and Font de sa Cala.
Son Servera
Son Servera is also located in eastern Mallorca and has a beautiful unfinished church, which makes it one of the places to visit in Mallorca that's worth checking out.
You can visit free from Monday to Friday in the morning and it's truly worth it.
Ses Salines
Finally, we head south, to the town Ses Salines which is located close to Cabo de Ses Salines, which is the southernmost point of the island of Mallorca.
Playa Es Trenc is in the surrounding area and there are bronze age Talayotic settlements we'd recommend visiting.
After a day out and about enjoy a spa pampering experience at our hotel with spa on Playa de Palma
We hope you enjoy this selection of places to visit in Mallorca. For us, all of these enclaves are special, but the most important thing is to show you where to visit in Mallorca and for them to become special for you as well.