LEISURE
LEISURE AND WATER IN PLAYA DE PALMA
---
Playa de Palma is one of the tourist resorts with more experience in offering tourist services and complementary offer; and it is one of the resorts in Majorca with more and better entertainment options on the island. If we add to this that there are over 7 km of beach, the water is particularly relevant.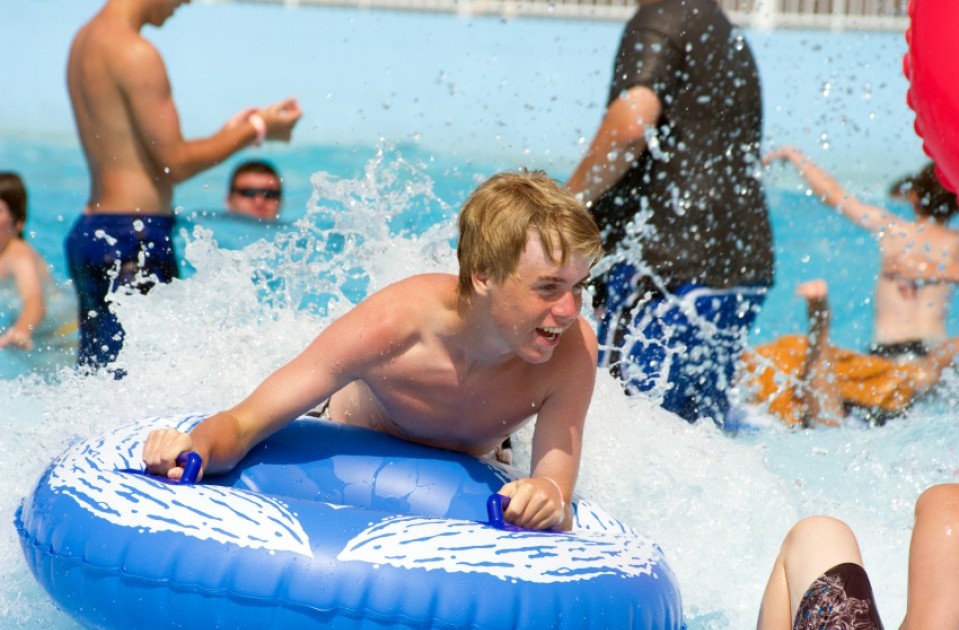 There are many options to enjoy and have fun on the beach and these can be found every few feet: surf schools and paddle surf, boats for waterskiing or being pulled by a boat whilst riding the sky with a parasail, besides the typical pedal boats or banana boat rides (a float shaped like a sausage on which people ride on it and enjoy navigating at high speed). With regards to big attractions, there are two very different ones, one at each end of Playa de Palma: Palma Aquarium and Aqualand. Palma Aquarium is the biggest aquarium in Europe with large tanks that recreate the different marine ecosystems on the planet.
It is focusing its work in spreading awareness and knowledge of the science of the sea among the very young, and organises activities ranging from diving baptism to summer camps or a night camping out and sleeping next to the tanks. And as a sign of aquatic leisure par excellence: the water parks. Located in El Arenal is Aqualand El Arenal, owned by the largest water park company in Europe. There you will enjoy the water… by getting soaked! Slow river, fast slides, the devil's tail, Anaconda, Black Hole… All kind of attractions so both adults and children can enjoy a family fun day. However, we recommend putting lots of sunscreen!
Family hotels in Playa de Palma can inform you of the best option for you!