LEISURE
THE 5 BEACHES THAT MAKE IT WORTH COMING TO MALLORCA
---
You know that our hotel in Mallorca is on the sea front of the Playa de Palma, and seeing as we know this is a beach you know well (or that you soon will), we want to take you on a trip. We suggest you discover Mallorca with a route around the island visiting 5 of our most spectacular beaches.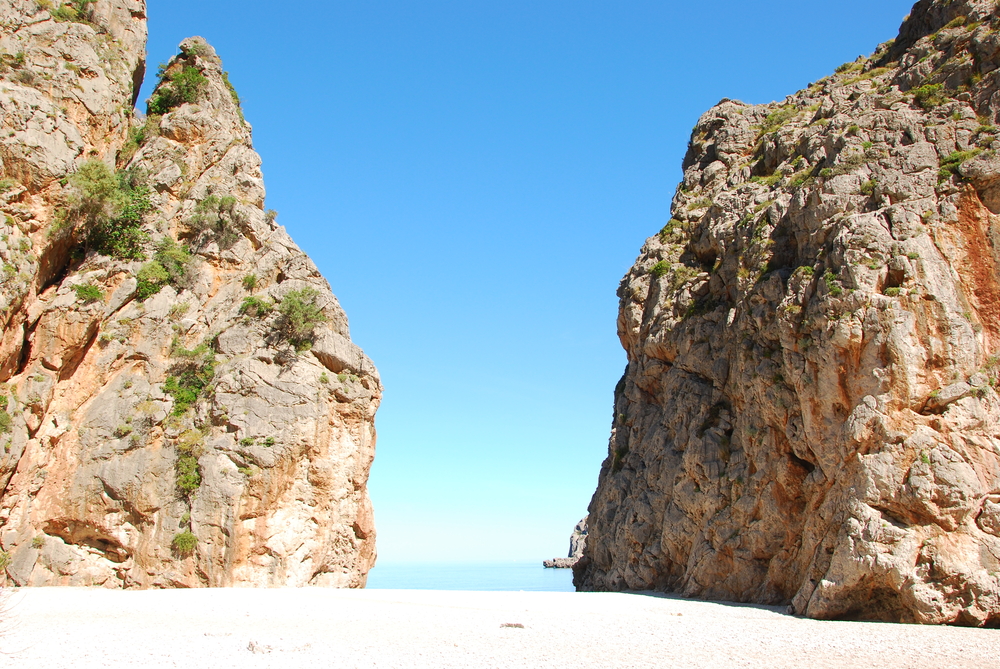 Es Carbó / Platja d'es Carbó
Es Carbó is a spectacular unspoilt sandy area which can only be reached on foot from the Colonia de Sant Jordi or from Ses Salines. For this reason it is not very busy. Es Carbó is a massive sandy area 1.4 km long, of very fine sand and covered with posidonia (poseidon grass), aspects that make it one of the most paradisiacal beaches in Mallorca. To reach Es Carbó you have to drive as far as Colonia de Sant Jordi and walk 2.3 km along the coast (6 km from Ses Salines).
Es Coll Baix
Es Coll Baix is the only unspoilt public beach in Alcudia. It is a spectacular beach of gravel and coarse sand flanked by impressive rocky cliffs. Es Coll Baix is a gratifying reward for a trip of 45 minutes along wooded tracks and rough paths. This means that this beach is one of the quietest in Mallorca.
Platja de ses Dones
The Platja de ses Dones is in the centre of Camp de Mar, 4 kilometres from Andratx. It is separated from the Camp de Mar beach by a rocky point, and is much calmer and less busy than the latter. Furthermore, from our family hotel, we recommend you visit it, given that it is perfect for going with children. It is not at all steep and is shallow, which makes it quite safe. You can park in the public car parks placed at the entrance to the Camp de Mar beach.
Sa Calobra
Sa Calobra is the clearest example of the symbiosis between sea and mountain in Mallorca. This beach of sand, gravel and rounded pebbles is in the shadow of the highest peak of the Balearic Islands, the Puig Major (1,445 m), and flanked by the sensational walls of the Torrent de Pareis, a natural setting in which concerts are organised every summer, due to its magnificent acoustics. It is a very busy beach, since it can be reached by car via a spectacular road of 14 km of bends and a gradient of 900 metres.
Platja d'en Repic
The Platja d'en Repic, on the Port of Sóller, is situated at the foot of the pedestrian way that carries its name. It is quite a busy urban beach, with disabled access, leisure and recreation zone and good car parks. It is recommendable to take a trip to Sóller on the train that since 1912 has covered the Palma-Sóller-Palma route via the Serra de Tramuntana range and, once in Sóller, go to the Port on the tram that links these two areas.
We hope that the recommendations of the Hotel Aya are useful for you, and if you finally decide to visit some of these beaches, or you want to recommend your favourites, tell us on our Facebook page.
If you want to rent a car to tour the island, ask us at reception and we will be delighted to help you.