LEISURE
THREE PLANS FOR ENJOYING MALLORCA OVER A WEEKEND
---
Mallorca offers you endless opportunities to enjoy your holiday 100%. Beach, city, mountain, culture..... We at the Hotel Aya want to suggest to you three very different possibilities which will ensure you have a fabulous time during your stay with us.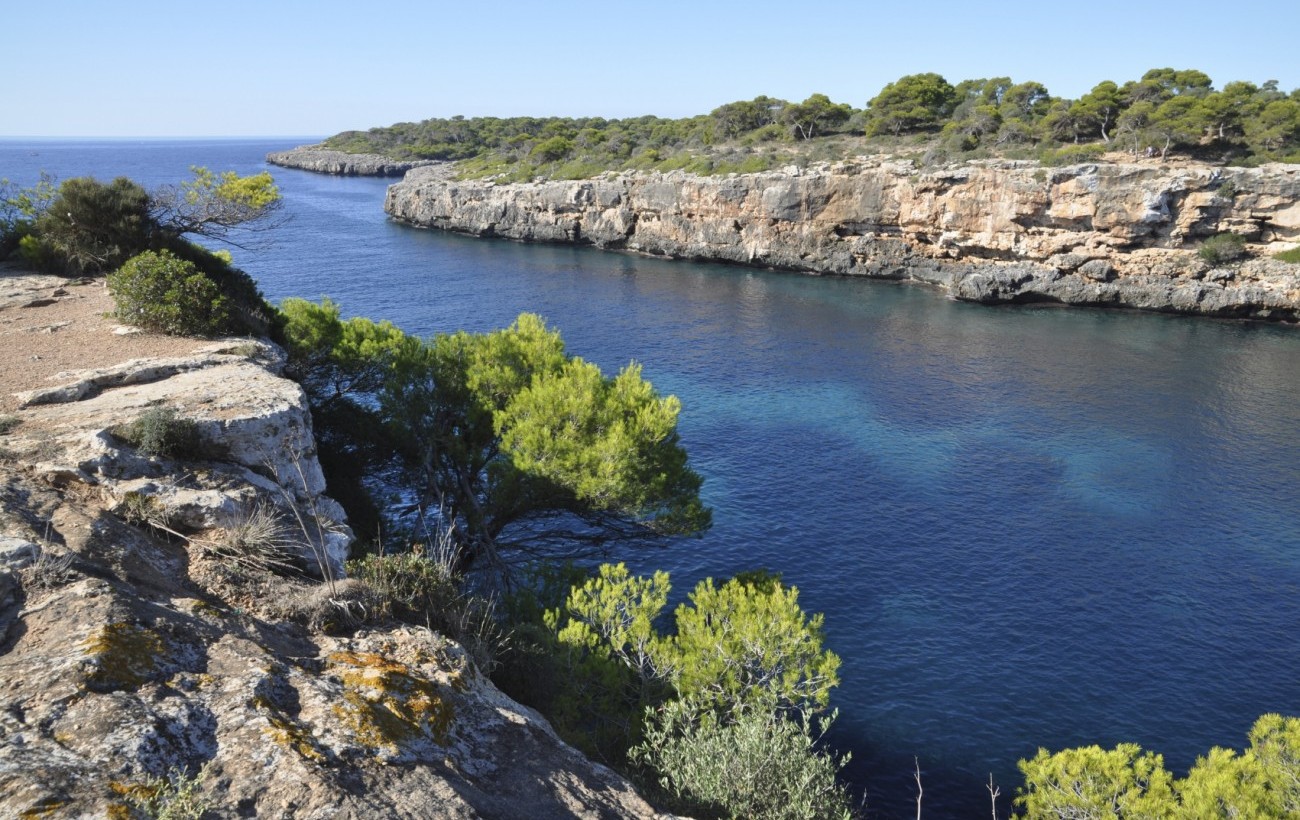 Plan 1 - Southern Mallorca beaches trail
By heading out from Palma Beach, where our family hotel is located, towards the municipality of Llucmajor you get to a series of very varied – sandy, rocky and shingle – beaches: Badia Blava, Cala Blava, Cala Pi, Cala Maioris, Caló de Sant Antoni and Caló Fort, amongst others. The features that these beaches have in common are their gently lapping waves and the peace and quiet that they offer as a result of having a medium to low number of visitors. A family day out like this on the Mallorcan coast will really make your holiday.
Plan 2 - Tour routes for exploring the city of Palma de Mallorca
The Aya Hotel is just a few minutes from Palma, Mallorca's capital city, which is very easy to get to from our hotel by either private or public transport; by bicycle too, since the cycle track that runs along Palma Beach until it gets to Palma passes right in front of the Aya Hotel. By all means go shopping in the capital, and there are also two trails which we recommend and which will show you something of the city and its history: the Gothic Palma trail, which will let you into the world of the knights, priests, merchants and seamen who inhabited Palma in the thirteenth, fourteenth and fifteenth centuries; and the Modernist Palma trail, which will take you on a sightseeing tour of the city's most striking buildings.
Plan 3 - Travel back in time to prehistoric Mallorca
In the municipal district of Llucmajor, just a few kilometres from our hotel on Palma Beach, we find the Talayotic settlement of Capocorb Vell, which was one of the first in Mallorca to be excavated and studied, and is also one of the island's most extensive sites. The 'Talayots' are the Bronze Age watchtowers which used to protect settlements: they are of dry stone construction, large and of varied shapes. The ruins of this settlement are spread over half a square kilometre and are well preserved.
These are the three recommendations that we make to you from our hotel in Mallorca, to enable you to get to know Mallorca over a weekend from three completely different angles. We hope you enjoy them and we hope you'll tell us about your trip on our Facebook page! We'd also love to hear your own suggestions.