MAJORCA
5 LIGHTHOUSES IN MALLORCA YOU HAVE GOT TO SEE ON YOUR NEXT TRIP
---
Some of the most impressive lighthouses on the Mediterranean are in Mallorca. This is why we recommend 5 lighthouses to visit when you come, that'll help you get to know the island and even in some cases let you to visit a lighthouse on the inside. Are you up for it?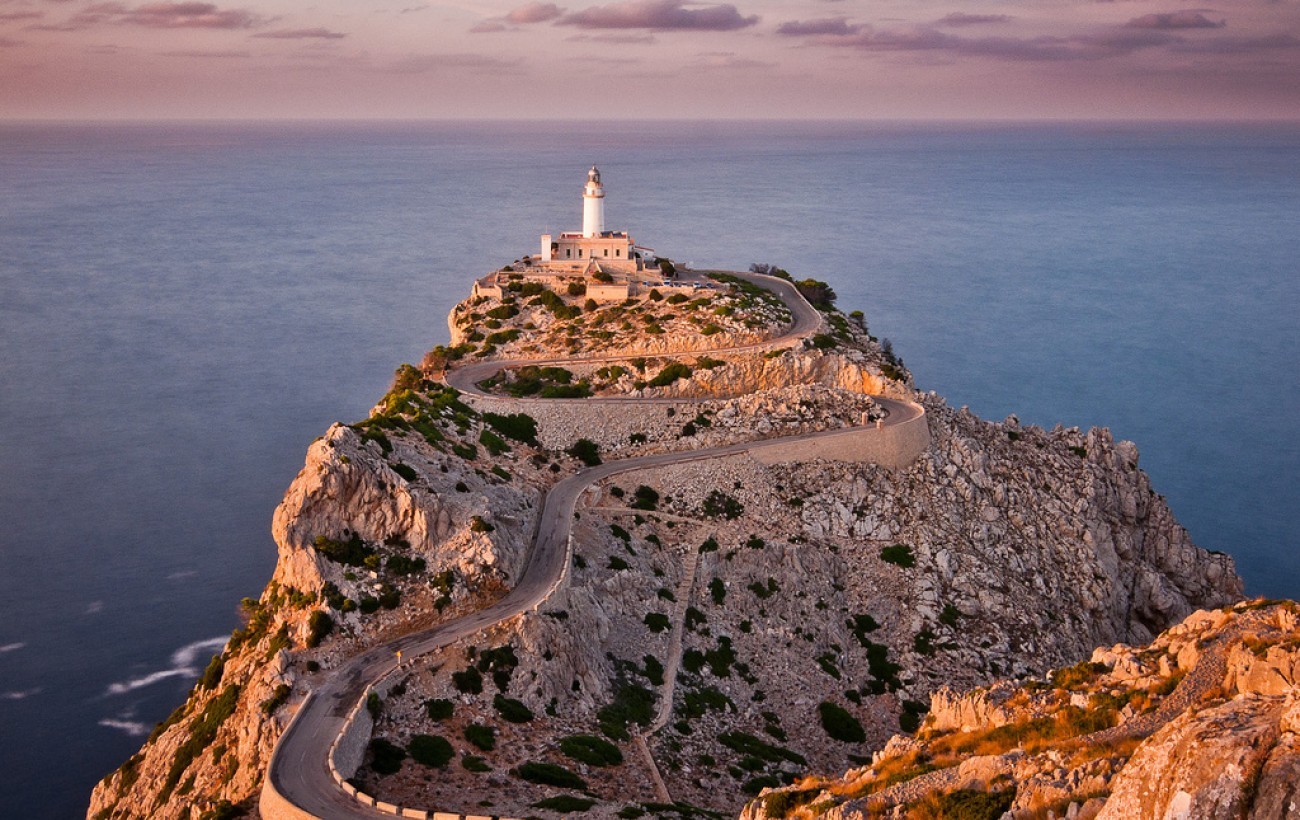 Porto Pí Lighthouse
Although it may be difficult to believe, this lighthouse from the 15th century is the third oldest still in operation in the world. This gem is located only 16 km from our hotel in the heart of Palma.
Cap Blanc Lighthouse
It is also close to the hotel, we find this attractive-looking lighthouse only 20 minutes south by car. Situated on the highest cliffs in Mallorca, from there you can enjoy the type of sunset that will stay with you for the rest of your life.
Portocolom Lighthouse
Although it is a matter of taste, many agree that this is one of the best-looking lighthouses on the island. For this reason, both the lighthouse as well as the charming little town should be on your list of "things I can't miss out on in Mallorca".
Far del Cabo de Formentor
The Formentor lighthouse is located on the edge of the Formentor peninsula, a magical strip of land where the pine trees and the sea meet. If you are a true lover of sunsets, here you'll want to know that you can see one of the best ones in all of Spain.
You should also know that Cabo de Formentor is one of four hotspots in Mallorca that everyone who comes to the island for the first time has to see.
La Creu Lighthouse
This small lighthouse in Mallorca dominates the entrance to the port of Sóller, and fills the whole bay with magic. Dedicate one day of your holidays to visiting this pretty town in the Serra de Tramuntana, and take advantage of the opportunity to go up to the lighthouse and take the most gorgeous photo of your trip.
Currently there are organized lighthouse tours for visiting the island's lighthouses, whether by bike, motorbike or car. Of course, you can also visit each lighthouse at your own pace, whenever you feel like, there aren't any rules!
If you've enjoyed this lighthouse tour, and you're someone who enjoys walking, check out Mallorca's epic walking routes. Mallorca has a lot to offer!