LEISURE
THE FIESTAS THAT YOU MUSTN'T MISS THIS SUMMER IN MALLORCA
---
In summertime Mallorca's towns succumb to fiesta fever. From late June to October, their main streets and squares are decked out with garlands and paper lanterns, and the balconies of the homes are hung with flags to celebrate the upcoming local fiestas.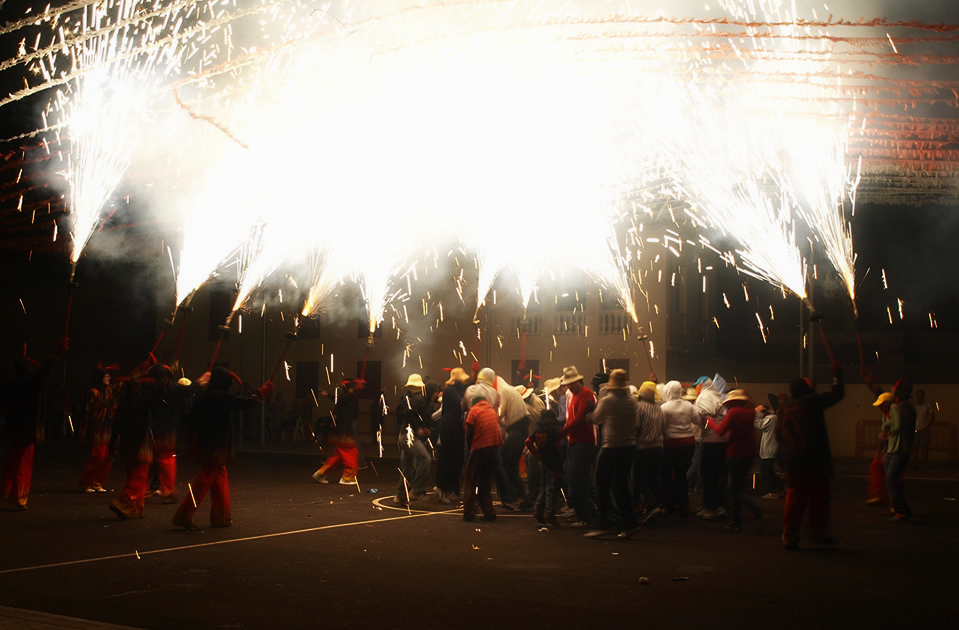 The heart and soul of the local fiestas are the people – a mixture of townspeople and tourists. Ingredients such as fun activities for all ages and authentic Mallorcan folk traditions make these fiestas first-class social events.
We at the Aya Hotel can't recommend Mallorca's folk festivals to you too highly. In this blog entry we'll describe to you a few of the most popular ones:
Eve of the feast of Sant Pere in Esporles (Night of Saturday 28th-Sunday 29th June)
Sant Pere (St. Peter) is the patron saint of Esporles, whose feast day its inhabitants celebrate on Sunday 29th June (beginning Saturday night 28th June). On the Saturday during the daytime there will be sporting competitions and a street market with craft stalls, while at night there will be dining in the streets with open-air concerts by local bands.
Rock'N Pina (4th July)
Rock'N Pina is Mallorca's much-looked-forward-to summer festival, now in its 12th year, featuring rock bands popular with the Mallorcan people. The atmosphere is sure to be electric at this traditional fiesta at the island's epicentre, which attracts people of all ages.
The Alborada dawn concert and Moors and Christians battle re-enactment in Pollença (2nd August)
The Alborada (the name means "aubade", a concert at dawn) Fiestas in Pollença, in the North of Mallorca, get under way on 2nd August at five a.m. That day is the feast of Mare de Déu dels Àngels (Mary Queen of Angels), when the ancient Roman town of Pollentia rises before dawn to celebrate its local fiesta: the Alborada. Following a series of rituals comes the much-looked-forward-to re-enactment of a battle between Muslim pirates and Christians.
If you're looking for accommodation in Mallorca, we encourage you to soak up the atmosphere at the summer's night festivals in our island's towns. We recommend that you hire a car (we'll help you with that in reception) so that you can go when and where it suits you. From the Aya Hotel, our hotel on Palma Beach, you'll have every town in Mallorca within an hour's drive.