MAJORCA
WHY VISIT EL ARENAL IN MAJORCA?
---
Playa de Palma is a place that makes you want to go back. For those who still haven't visited s'Arenal, here are some reasons why it's worth spending a few days in such a special place, and why many people who visit el Arenal go back year after year.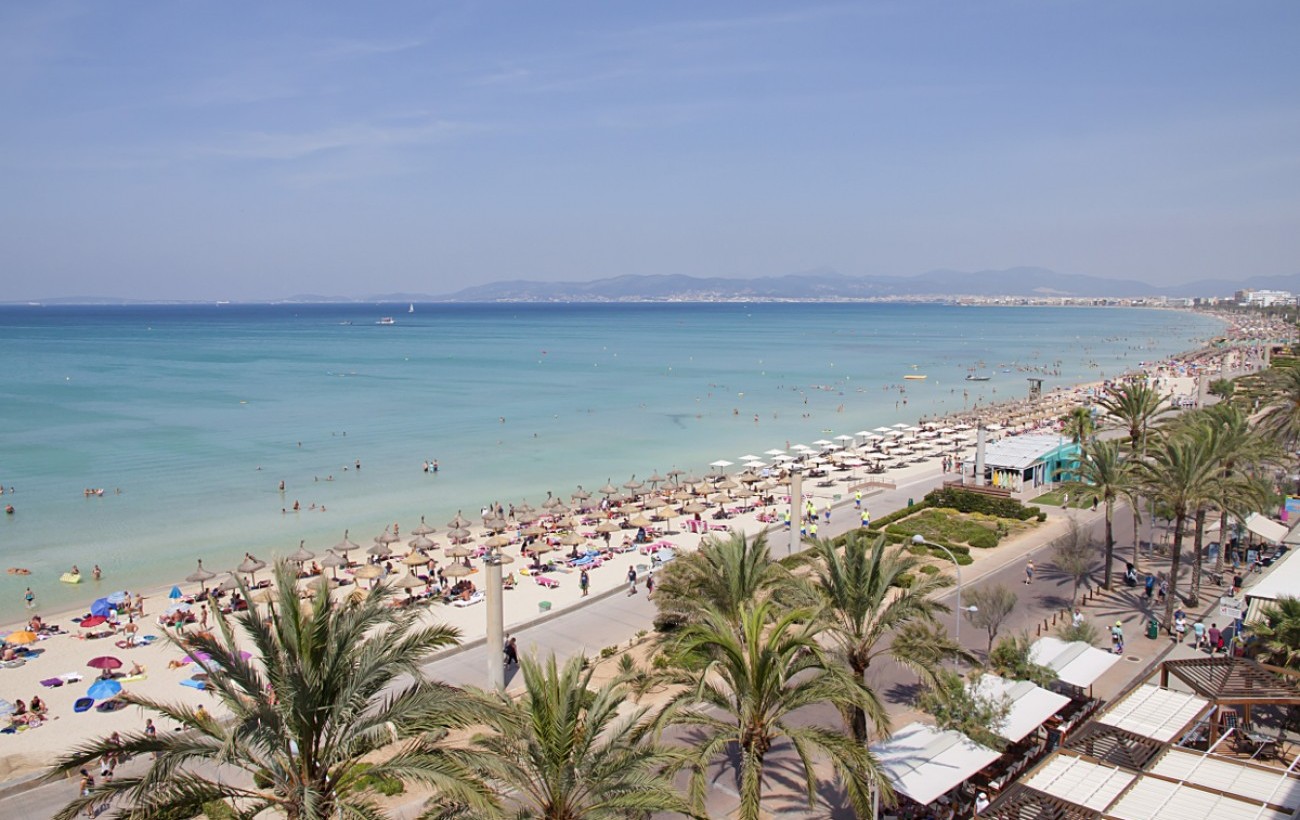 THE BEACH
El Arenal is the longest beach in Palma. It is a white sand beach with a width of 30-50 metres, so it doesn't get overcrowded, even in high season.
PERFECT LOCATION
Its location is perfect as it is very close to the airport, as well as to the island's capital. It also has very good connections to the rest of the island of Mallorca.
THE PROMENADE
The el Arenal promenade has very limited traffic; the sea and hustle and bustle of people is all you'll hear. This is one of the advantages of the beach, there's no traffic or noisy cars and you can enjoy the terraces that are just a few metres from the water's edge. There is almost 5km of promenade lined with palm trees, where you can go for a stroll, bike ride or have dinner in a restaurant while enjoying the pleasant sea breeze.
WHAT TO DO EN EL ARENAL?
El Arenal has plenty to offer in terms of leisure activities. If you're a fan of water sports, you're in luck! You can try out all kinds of sports activities at el Arenal; diving, water skiing, windsurfing, etc. There are also sports facilities on land like golf, tennis, cycling and volleyball nets on the beach. Brilliant facilities so that you can enjoy your favourite sports.
CLIMATE
The island's excellent climate allows you to enjoy it pretty much all year round. Only the bravest will want to take a dip during the winter months, however the pleasant temperatures and an annual average of 18ºC mean there are an endless amount of things to do in el Arenal, Mallorca.
With all of these reasons, we hope to have convinced you to spend a few days at Hotel Aya, your 4 star hotel in el Arenal, Mallorca. All that is left is to offer you some tips and advice for you holiday at el Arenal, and wish you a perfect stay.