MAJORCA
GLASS HANDICRAFTS THAT STAND THE TEST OF TIME
---
Although we are in the 21st century with all the various advances, modernized lifestyle and state of the art technologies, it is still possible to travel back in time and enjoy the oldest traditions known to date.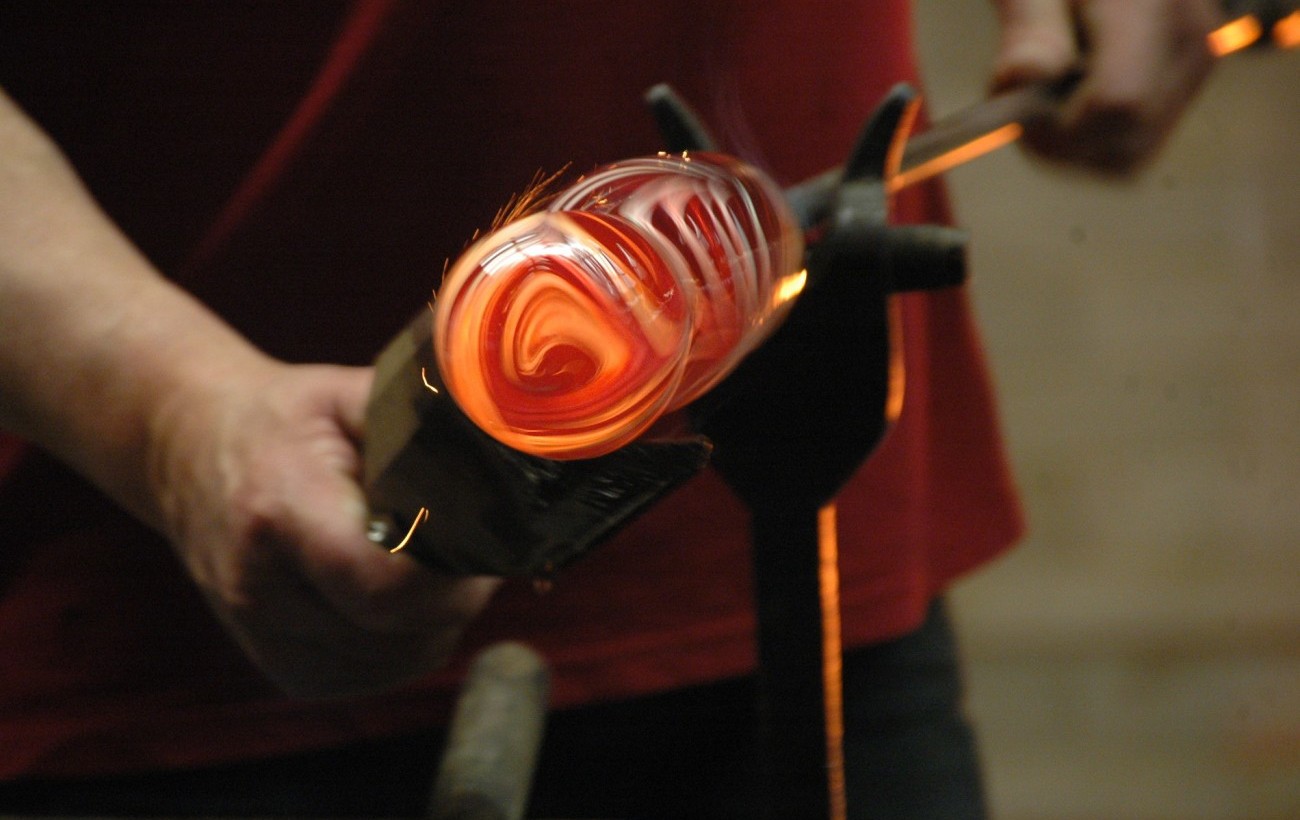 One of those legacies of the past that still continues to fascinate us, is the mysterious and enigmatic world of handmade glass. This heritage, that has been passed down from masters to apprentices over the generations, dates back to a time before Jesus Christ, back to the 1st century BC. in remote areas of Syria.
It is a very interesting process. The minerals that make up the blown glass art are introduced in an oven reaching temperatures over 1000 degrees at which they becomes malleable. The glass blowers use a cane injects air to give the glass the desired shape. At the end of the procedure, he lets it cool until it can be separated from the cane.
Fortunately we need not travel far to enjoy this fire-born art, since in Mallorca we can find glass factories where they continue practicing these millenarian techniques. One of them is the Mallorca glass factory popularly known Gordiola glassware, where they have been practicing the art of blown glass for almost 300 years. Thanks to the help of high temperatures, these skillful craftspeople can precisely shape and mold imaginative and fabulous sculptures.
That's not all, because we can enjoy live demonstrations from the most experienced glass blowers here in Mallorca. So, if you stay with your family at our Hotel Aya, and you feel like doing something different, we recommend visiting this impressive glass fortress, where you can also purchase some of the original products that are made there. You only have to hop in the car and you´ll be there within 20 minutes.
On the other hand, if you want to have an even more authentic experience, you can enjoy the wonderful landscapes of Mallorca while you ride your bike along with your friends to one of the original blown glass factories.
Despite all the years and centuries that have gone by, we are still captivated by how the masters of glass manage to transform a bunch of minerals into a beautiful creation, full of life and colour that will last for a long time to come, since if it ain't broke, why fix it?