MAJORCA
DISCOVER THE TOP 5 COVES NEAR HOTEL AYA
---
For those who haven't yet had the privilege of seeing it for themselves, Mallorca is a little paradise on earth. If you choose to stay with us at our 4 star hotel in Playa de Palma, you´ll be able to enjoy one of the many gifts the island has to offer.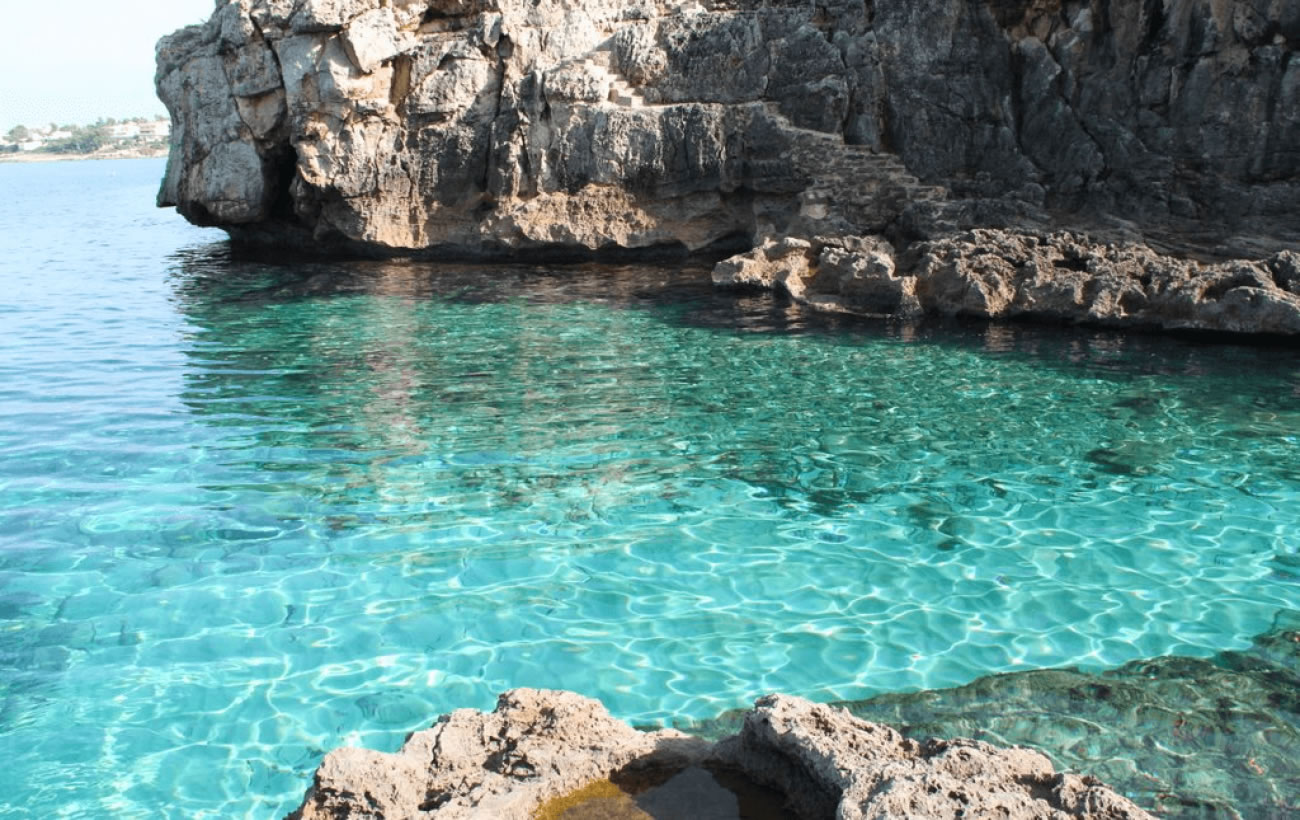 As you´ll already know, we previously mentioned the 5 great beaches in Mallorca which are dotted around the island. However, if you´re on holiday without a car to travel around Mallorca, getting to certain places can be a bit complicated.
Here, we offer you an alternative that still enables you to keep enjoying magical coves in Mallorca, without having to go anywhere. We´ll show you the top 5 coves you can find close to our hotel:
Cala Blava
If you´re looking for a clean, secluded cove, this one is ideal. This small cove is located close to the hotel, with a mix of sand and pebbles and is there to be enjoyed.
Distance from the hotel: 5 km
Caló De Sant Antoni
This cove is located near the Llucmajor nautical club. With a combination of sand and pebbles, it´s a peaceful spot which tends to not get very busy. It´s perfect for those looking to relax on the shore.
Distance from the hotel: 1.7 km
El Rentador De La Senyora
If you like going for a dip but sand isn´t really your thing, this rocky cove is perfect for you. It´s easily accessible down some steps with beautiful views across the Mediterranean Sea.
Distance from the hotel: 3 km
Cala Estància This cove is a bit bigger and with a great atmosphere, especially at sunset. Here you can enjoy water sports and head to the local shops to buy souvenirs and things for the beach.
Distance from the hotel: 4.5 km
Caló Fort
Although it may be rocky, this is one of the prettiest coves in Palma. It´s definitely worth the trip just to enjoy its clear, calm, turquoise waters.
Distance from the hotel: 5.5 km
Not being able to go very far doesn´t mean missing out on enjoying a dip in a nice secluded cove away from the hustle and bustle. We encourage you to explore each and every one of these beautiful places to make your holiday even more special.